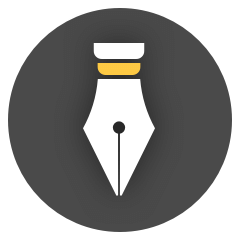 WonderPen
WonderPen is a professional writing app with a focused and fluid writing experience.
Let the Vast Ideas Bloom Like Flowers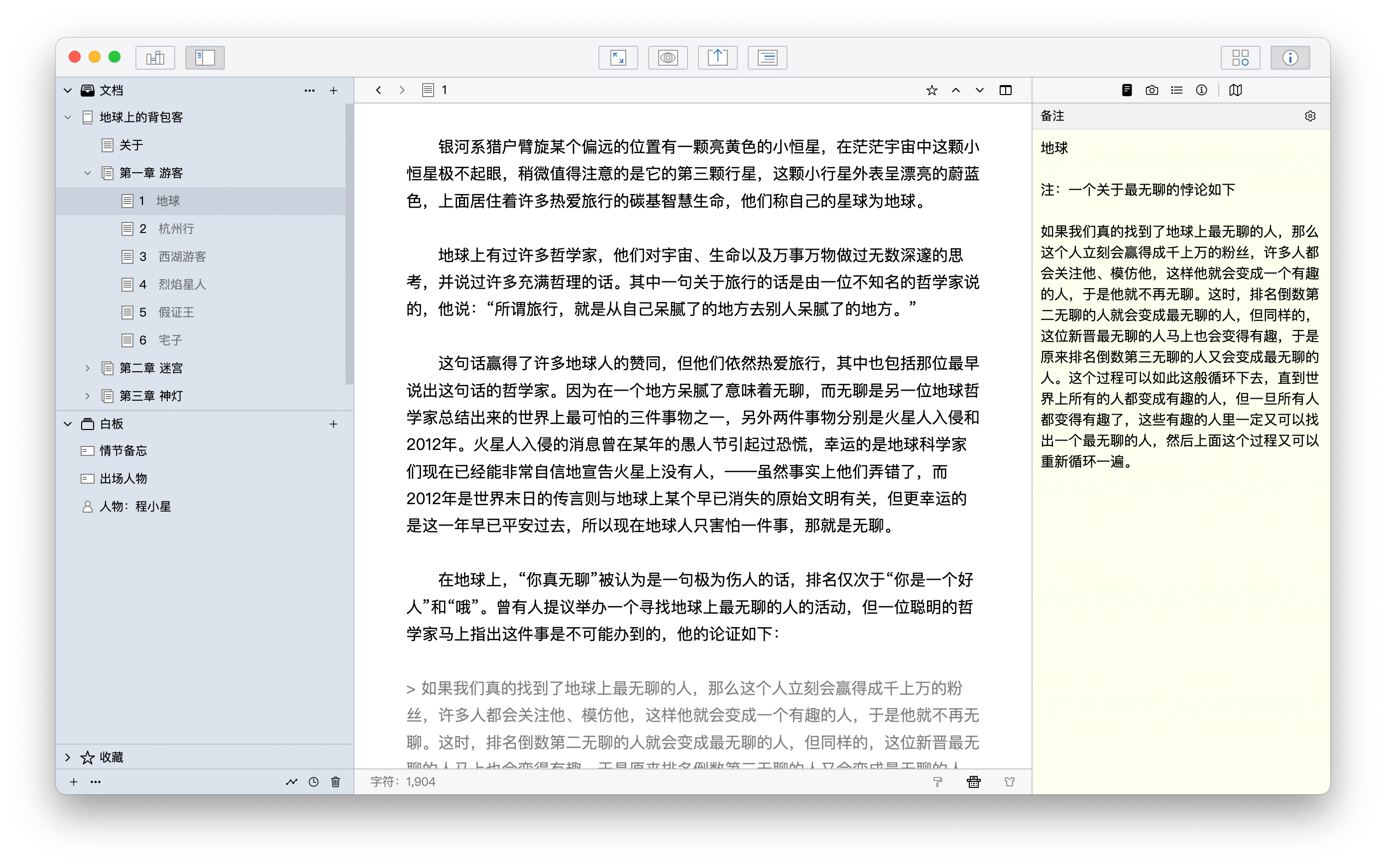 Compatible with Windows, macOS and Linux
Features
Tree Directory
WonderPen uses a tree-like directory to organize documents, supports unlimited levels, and can easily manage both short articles and long works.
Memo
Each document has its own exclusive note, which can be used to record various inspirational notes at any time.
Export to Multiple Formats
Documents can be exported to various formats such as pictures, PDF, Word, Epub, and web pages. Multiple chapters can be exported as a single book in batches.
Offline Storage
Your data is stored locally and will not be uploaded to the network, your data belongs only to you. At the same time, because it does not depend on the network, you can continue to create even when you are offline.
Backups and Snapshots
WonderPen has a built-in complete automatic backup function. By default, it will do a full database backup every 15 minutes. At the same time, it also supports the snapshot function of recently modified documents, so that you can view historical versions at any time.
Compose Mode
Looking to reduce distractions? Try full-screen focus mode, which displays the editor full-screen while hiding extraneous controls, allowing you to focus on writing without distractions.
Minimalist Mode
Hide the controls on the interface in windowed mode, and only display the editor, making WonderPen a minimalist writing tool.
Typewriter Mode
Want to keep the cursor in the middle of the editor? Just turn on typewriter mode, and it also supports highlighting the line where the cursor is.
Split View of Editor
The editor can be split into two-column views for easy comparison or reference when writing.
Whiteboard
In addition to documents, you can also take global notes or plan writing in the whiteboard, such as recording character settings, or adding a checklist.
Card List
Use the card list on the right column to record global notes for easy reference while writing. Sudden inspiration while writing? Put it in the card list!
Outline View
View your work in tabular outline mode, with an overview of each chapter and the ability to add custom metadata to control your writing progress in a multi-dimensional way.
Themes
WonderPen supports bright, night, green, and yellow theme colors, and more theme colors and custom themes are being planned.
Markdown
Need to insert bold text, lists, formulas into your work? No problem, just use the Markdown syntax and Magic Pen will render it correctly for you.
One-click Formatting
Want to make your work typography neater? Just click the one-click formatting button, or press the corresponding shortcut keys, and everything is immediately organized.
Auto Replace
Set replacement rules to automatically replace characters with the specified content when you enter the relevant characters. Punctuation matching, extended abbreviations, and quick input are all included.
Personalization
Not satisfied with the interface typography? "Magic Pen" provides a large number of personalized customization functions, including editor width, line height, font, background, etc.
Typing Statistics
Want to know how many words you write every day? Let's take a look at the code word statistics, the daily work is clear at a glance.
Lock
Want to leave your computer temporarily and don't want others to see your work? Turn on the interface lock.
Splitting and Merging
Are you used to writing a long story first and then dividing it into chapters? No problem, just right-click in the right place in the document and click on the chapter split. Correspondingly, multiple chapters can also be conveniently merged into one.
Sync with Cloud Drives
You can use third-party cloud drives such as OneDrive, Google Drive, Dropbox, etc. to synchronize document libraries, for an extra layer of data security, as well as synchronizing writing data between different devices.
Compatible with Windows, macOS and Linux
|
For more features, please check the
Manual